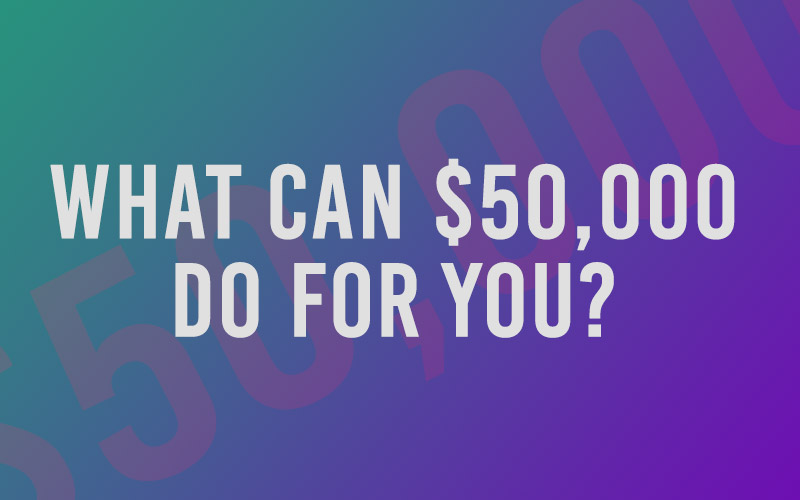 $50,000 is the average salary for a full-time marketing coordinator in Australia. If your marketing departments consists of 3-4 staff than you are easily looking at 150-200K of salary expenses. $50,000 not only represents hiring one employee but can be an equivalent investment in other marketing efforts. I am not suggesting to fire an employee you desperately need but what I am try is to visualize the value $50,000 represents.
For sake for simplicity let's consider you got an untied $50,000 in your expenses account and you can spend it however you want. What are some of the ways you can use this money for the betterment of your business? Here is a list of ways you can spend that money.
1. Outsource marketing to an external agency
Let's face it, small businesses are always strapped for cash and when you must make the decision where to spend it there can be no room for mistakes. Any mistake or miscalculations means you will not only lose your investment but drain money from your business. So, the question is should you hire a marketing coordinator for $50,000 or spend a fraction of that on a marketing agency and virtually hire their whole team.
That is why most small and mid-size business must think about outsourcing their cash sucking departments. Outsourcing will not only free up cash but also give you a partner with specific expertise who can outperform an in-house department.
Outsourcing a whole department is something most businesses will not consider but scaling down can be a positive alternative. So, instead of having 5 people working in your marketing department you can scale it down to one or two people and outsource the job of the rest to an agency. This way you will have only a few key people to coordinate with while they can deal with the external agency. While outsource can be a great solution for many businesses you still have to weight the pros and cons before committing to a contract.
Buy equipment
Advertise
New product or service