Web Design, SEO and Social Media Marketing are only a small part of what we offer our clients, to find out what we can do for you simply contact us.
Overview:
Sydney Wedding Photography is a wedding and event photography business that needed to update their website and implement basic SEO strategy.
Problem:
Their website was designed on old html model without the focus on SEO and User friendly interface. The site lacked cohesiveness and had little functional use for the viewer. The back-end was hard for the client to manage even though it was built on WordPress. Their SEO effort were of no results even after paying hundred's of dollars monthly to external agency.
Our solution:
We offered to analysis existing website and salvage whatever we could. Then we to design the whole site from scratch. The content was optimised for SEO for 10 choosen keywords with another additional 10 secondary keywords added with external content.
We ensured the backend and theme was user friendly so that the client can make changes and updates if they wished to do so themselves. Training was provided on how to use the new website and WordPress.
Project:
Sydney Wedding Photography
What We Did:
Web Design, SEO, Copywriting, Graphic Design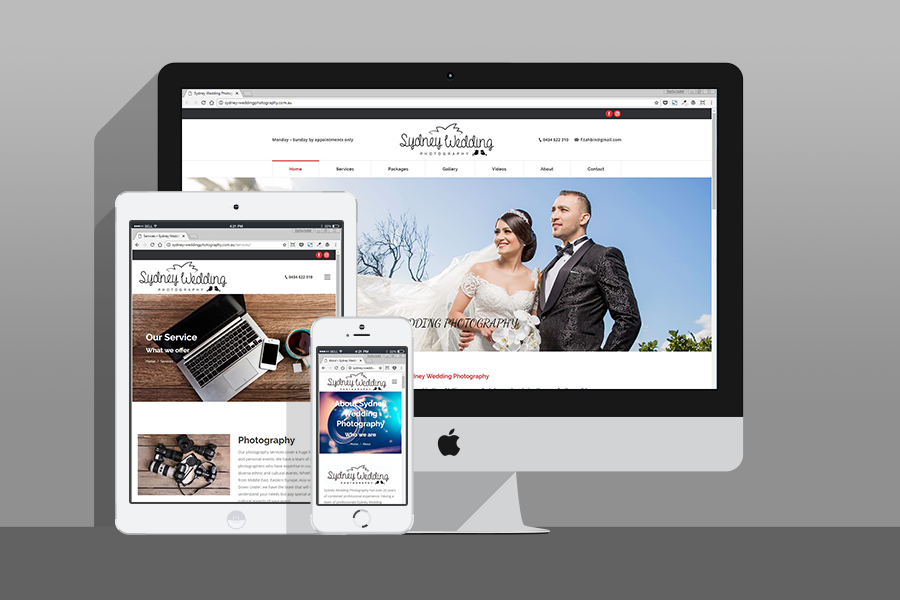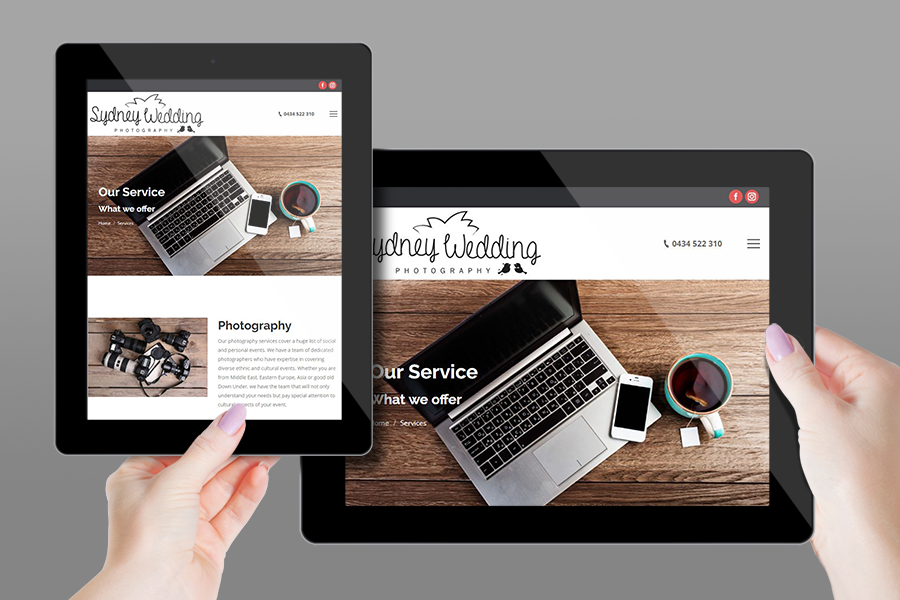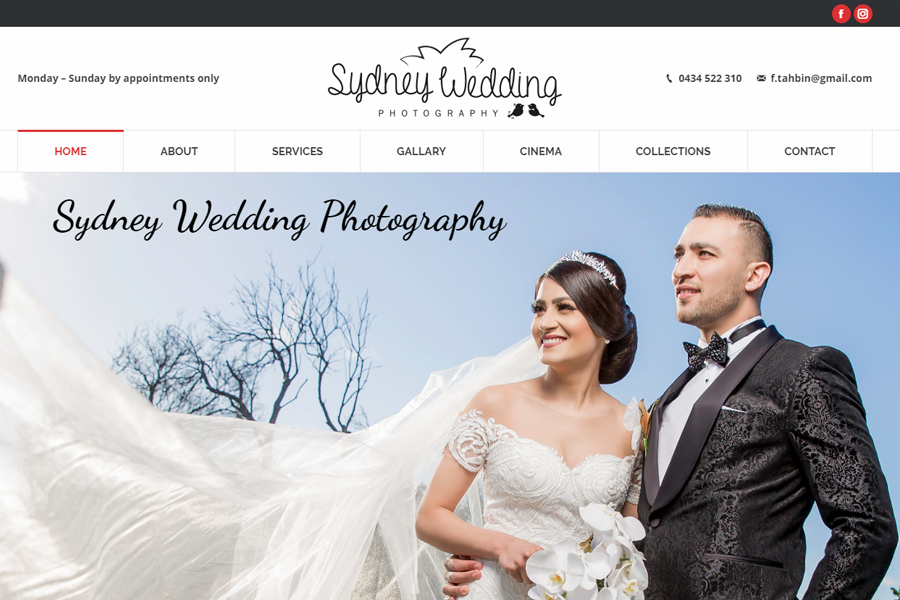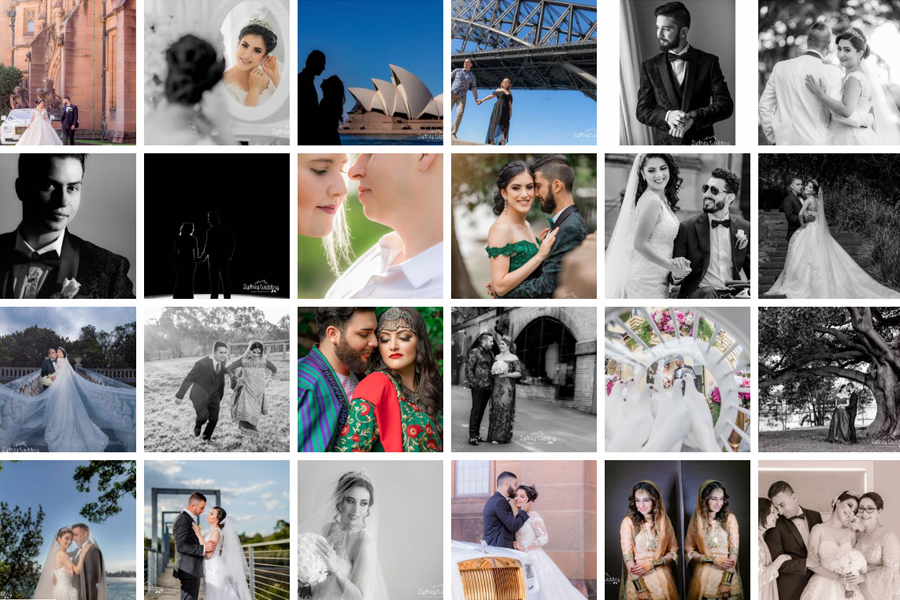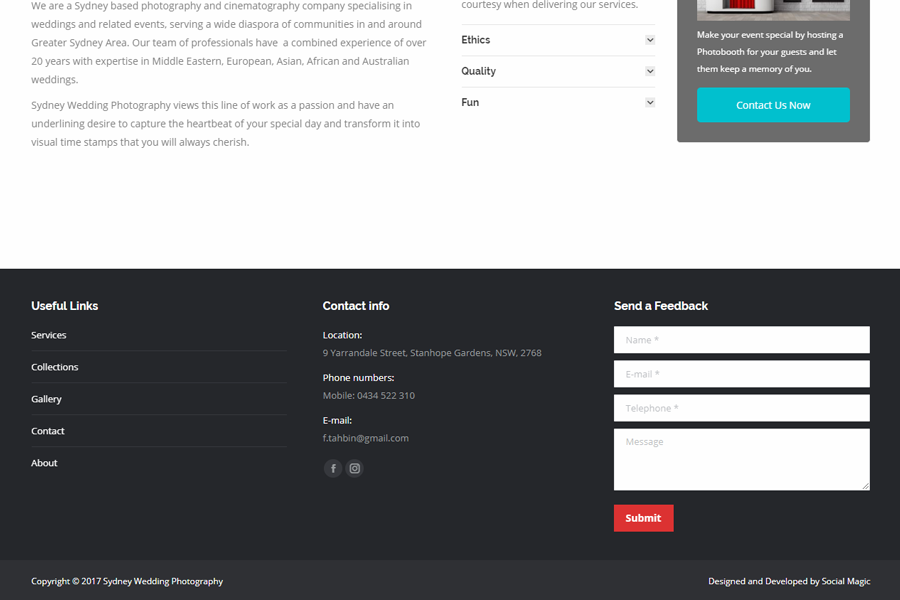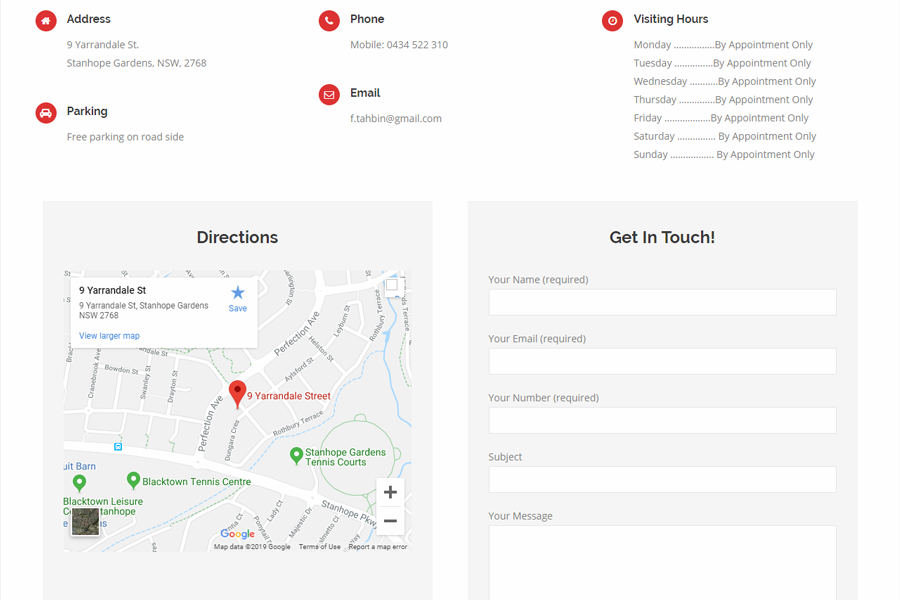 Are you looking for something similar?
Do you need your site re-designed?
Are you not happy with your current site?
It's a good idea to constantly update your website specially if you have been using the same front-end for years. Web technologies have changed a lot over the years and still changing. Your site may no longer be secure and many of your technologies may be outdate puting your site and data at risk.