Web Design, SEO and Social Media Marketing are only a small part of what we offer our clients, to find out what we can do for you simply contact us.
Overview:
JK Gill Real Estate in Footscray, Victoria based speciality real estate agency with clients selling properties over 1 Millions dollars.
Problem:
JK Gill Real Estate agency was not happy with their old website that was designed by a team in India and needed to urgently upgrade and redesign. They wanted to maintain all their existing data and property listings.
Our solution:
This project poss challenges both in terms of migration but also communicating with Indian developers. With due diligence and corporation we were able to get access to the cPanel and back-end of the old site to copy all the necessary data, images, listing and databases.
We redesigned the website on WordPress on an Australia server while retaining the URL structure to avoid SEO ranking loss.
Project:
JK Gill Real Estate
What We Did:
Web Design, SEO, Copywriting, Graphic Design, eCommerce, Social Media Marketing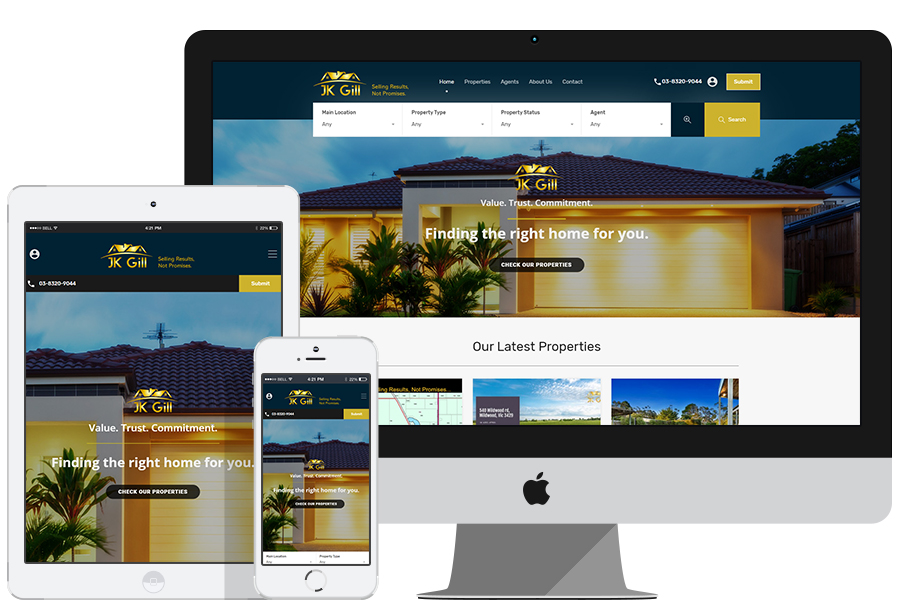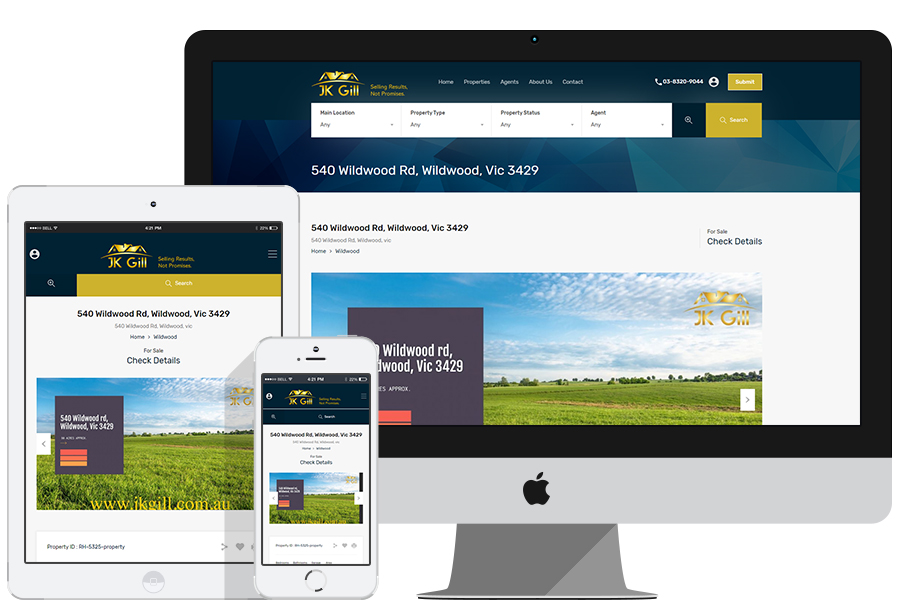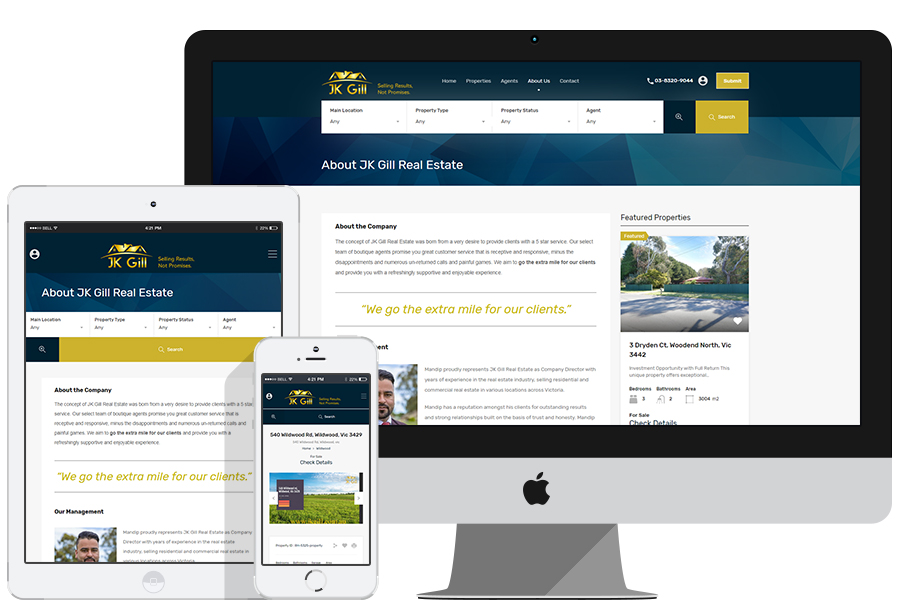 Are you looking for something similar?
Do you need your site re-designed?
Are you not happy with your current site?
It's a good idea to constantly update your website specially if you have been using the same front-end for years. Web technologies have changed a lot over the years and still changing. Your site may no longer be secure and many of your technologies may be outdate puting your site and data at risk.